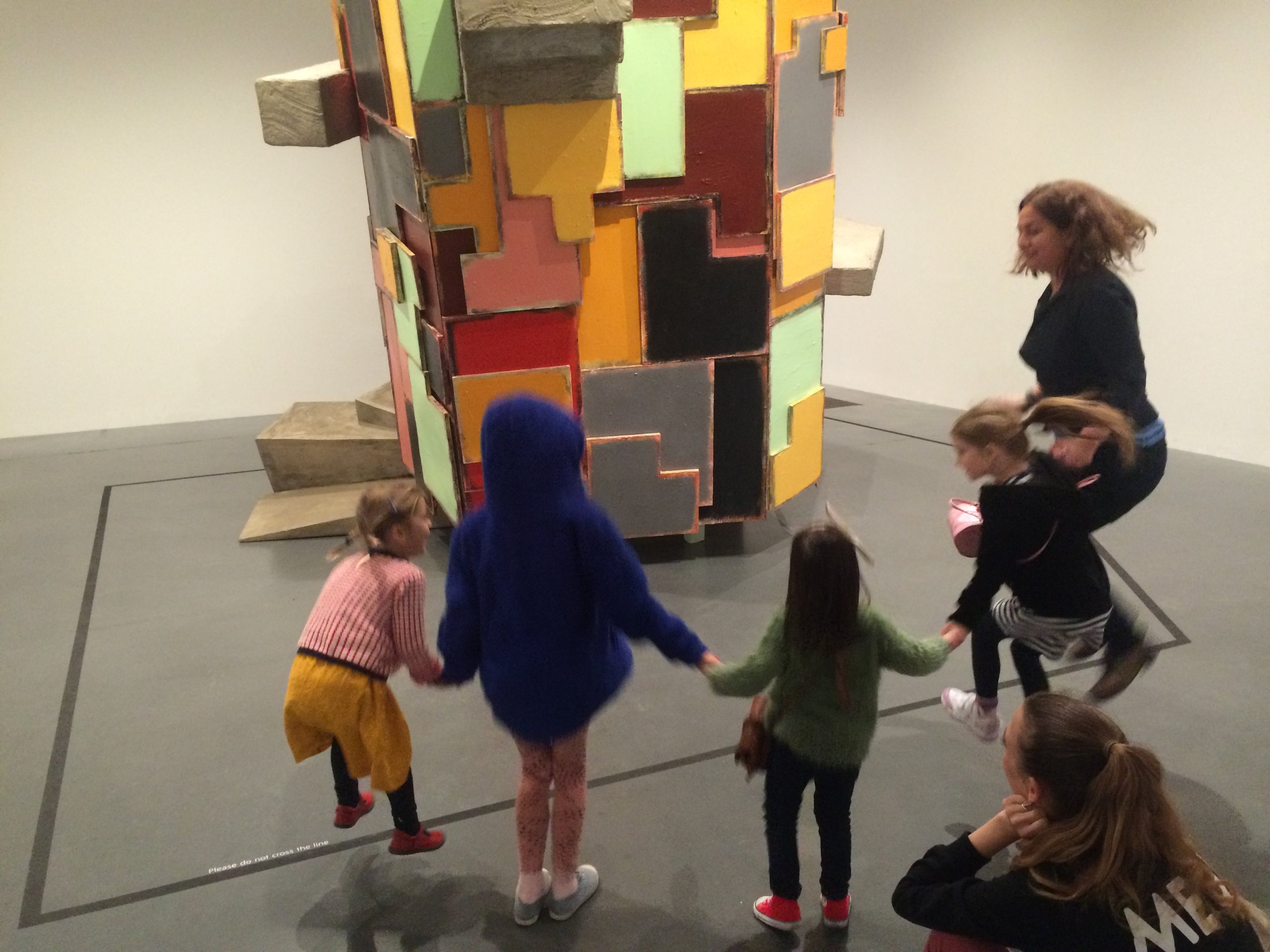 We organise bespoke tours and workshops at many of the UK's largest museums.
ABOUT My Culture Club
MY CULTURE CLUB is a concierge members club.
We organise group trips, itineraries and offer one stop booking and consultancy.
We work with private and corporate clients, educational institutions. community groups and schools.
We work with clients who want trusted advice, stress free booking, and that 'personal touch' when organising their cultural and educational events in London (and the UK).
WHY JOIN THE CLUB?
Where possible, I secure group discounts, and pass the saving to you. This can save you hundreds of pounds over the year.
I have valued contacts across the industry and can secure between 10% to 40% off full price premium theatre tickets.
You will not have to trawl through different online sites looking for seats, or deals. Nor do you have to wait 'on hold' whilst you book tickets at the box office.
It's a very personal service. You can message me anytime, (during working hours), I will always get back to you ASAP.
You can meet new people on the group trips (or even network), they are only ever small groups made friends of friends, so like minded people.
All new clients receive free a 1 hr free consultancy session. I will advise you on the best shows, events, or day trips for your group, or just for you and and your special occasion. I will then book your tickets, and send out event reminders, and message reminders to your group.
GROUP BOOKINGS
As a family, group or individual enjoy stress free booking with a very personal touch for the shows and events on offer on the website.

Enjoy meeting other culture club members, as I only offer small groups to like minded people.

Benefit from discounted group rates for groups and schools (a concierge fee will be added to the ticket price).

Know that I only chose the best events, that I have personally seen, or that have been reviewed by other #cultureclubmembers

I offer a personal service to you, by being there to answer any questions, and help every step of the way in getting you and your group to the event.

Email me anytime about your requirements, sian.gwilliam@me.com
PARENT & TEACHER ASSOCIATIONS & GROUP THEATRE TRIPS
I offer a one stop shop to help PTA's organise a fantastic theatre trips for their families.

PTA's can generate fundraising per ticket for each ticket booked through My Culture Club.

Ask your parents if they want to review shows for My Culture Club, so they get to report back on what is the new hot ticket in town.

Email me to chat about your requirements.
SCHOOL EDUCATIONAL OUTINGS
Find all the event & resource information you need in one place.

Online education resources and workshop information available on the website.

Stress free theatre and workshop bookings in one place (here online).

I will take care of ticket delivery, reminders, and answer any questions to help your staff in the lead up to the event.

I can offer suggestions of events to cover different subjects (Art, Design & Technology, Science, Music, Drama, Geography and English).

I can provide DBS certified chaperones if required, for an additional fee.

Source the best 'relaxed' performances for children with special needs

Help with travel bookings.

Email me to chat about your requirements.
NOTE
All ticket prices include a service fee to cover the costs of running My Culture Club, and the personal concierge services on offer. At times the event will be refunded if there are not enough club members whom buy tickets. We often need a minimum amount to secure our group discount.
CONTACT ME : sian.gwilliam@me.com or PHONE : 07958 385 929.
how CULTURE CLUB works
Great Prices & Great Seats
I only choose the best seats for adults, or small people. It's worth knowing that the sooner you make your booking the cheaper your ticket may be. Prices go up the later you book, as I can only hold tickets for a specific length of time.
Concierge Fees
I charge a concierge fee for booking your tickets, the e-commerce, organising your seats, re-issuing you with lost tickets, diary reminders, curating the best events, running the site, and am always contactable for any questions no matter how big or small. I will be available at some events to help you on the day. Sometimes, things don't go quite to plan, and if you're running late, or can't find the venue, or maybe need a hand with where to park the buggy, myself or one of my colleagues will be on hand to help.
At my bespoke events the kids get goody bags. I can also organise parties or help with any special requests from advice on travel, to the most suitable shows for your child (i.e. Kids that love Shakespeare to those whom don't like loud noises and pyrotechnic effects) and can advise on where to eat, and where to park ! I have a close relationship with the venues, so can make your trip as easy as possible.
My Promise To You
I'm quite fussy and only want the best for my guests, so you can be certain that if I wouldn't pay for it myself, I certainly would ask you to. Be sure to know you can contact me any time, and if you have any problem at all, just contact me by email sian.gwilliam@me.com or phone 07958 385 929.
Tickets & Goody Bags
I hold tickets for a limited time with the venue, so my tip is book quickly to avoid disappointment. As a part of the MCC family you get first picks of any ticket offers, bumper goody bags for the kids, and tips on the best places to go nearby. You can contact me at any time as I'm here to help. I have a good relationship with the venues, and can help you with those little extras. No question is too small, all you need to do is turn up, I will do the rest.
Personal Concierge
I offer a bespoke concierge services for families. Let me schedule your weekend in and around London and the UK. I know my way around, have expert knowledge of the best places to have a great time, and reliable contacts to make things happen the way you want them to.
Bespoke Culture Club Events
I curate around 4-6 bespoke events a year. I also help schools, nurserys, and parent groups organise educational trips. The sky is the limit to what you might be invited to, so watch this space, and please do sign up for newsletters, as the groups are small, and tickets are limited.
Consultancy
I don't just run family events, adults get a look in too. If you're run a company why not hire me to organise a networking event for you, or just a good old team outing. I also work as a freelance TV Production Consultant. I have been working in the TV Broadcast industry for 20+ years, and have been running My Culture Club for the last 5 years.
Let Me Know What You Like
I curate events specifically just for you, so feedback is key to the big picture. If there is an event that you think I should know about and that you'd like me to look into, let me know and I'll organise getting everyone there. Email me here, or get me on all the other social media apps that I check 87 times a day.
Your Grey Matter
I'm keen to nurture your grey matter, and give you an excuse to meet up with friends and do something interesting. MCC runs private art tours, theatre trips & workshops, exhibitions, guided walks, sport matches, lunches, tastings, literature talks, backstage access, and cooking demos. If it's different, or I can personally recommend it, then I'm there.
Tickets
Many of the events have limited numbers, as I like to keep our groups small and intimate where possible!
Booking Fees
I charge a concierge and admin fee to the price of the ticket. This supports the curating, research & booking process, any 3rd party booking fees, technical support, e-commerce security, payment and refund charges, administration, and company running costs. I also have to pay for tickets upfront, and make sure that I support the venues where I can by signing up to their membership programs, by becoming 'a friend of the venue', or considering their gift aid projects, so I put as much back into the system as I possibly can.
PHOTO CREDITS HYWEL JENKINS FROM THE CULTURE CLUB ANNUAL EVENT TO GIFFORD'S CIRCUS & Cover image courtesy of The Little Match Girl, Arthur Pita Commissioned by DanceEast © Sadler's Wells Trust Ltd