Aladdin, Prince Edward Theatre, Thurs July 4th 7.30pm, £45.50pp,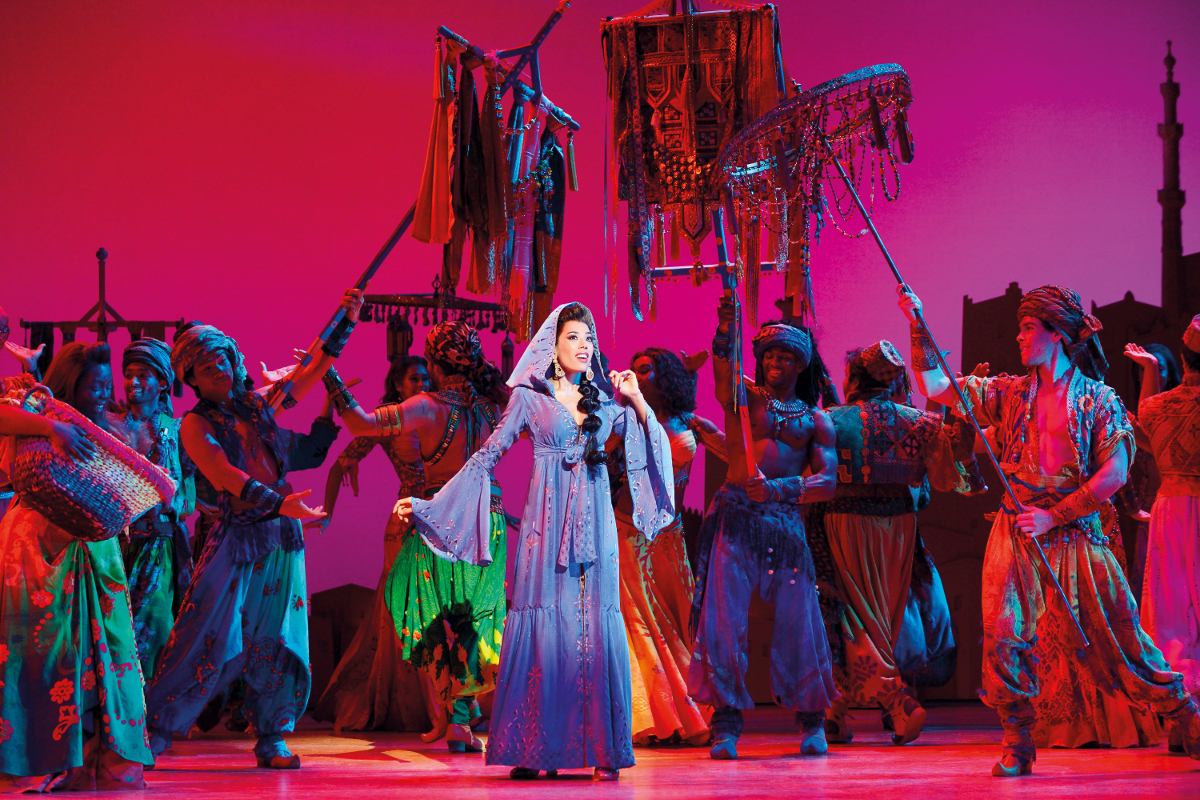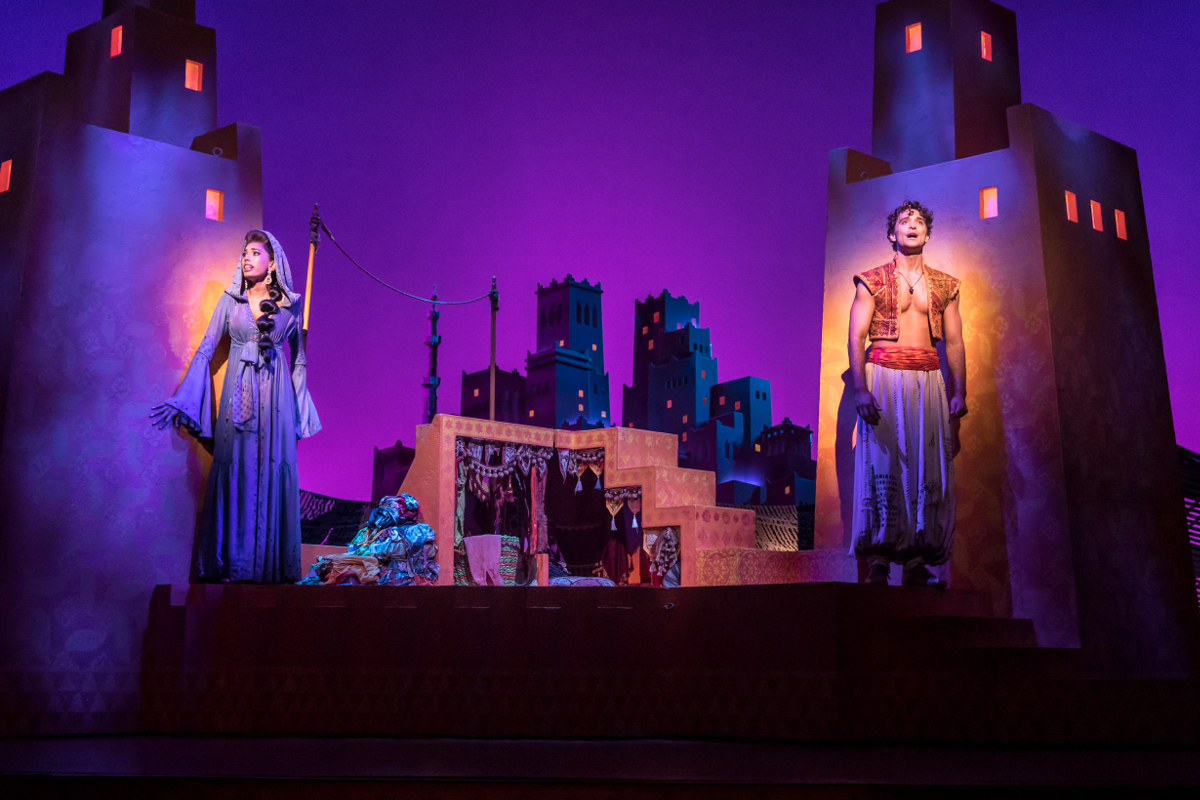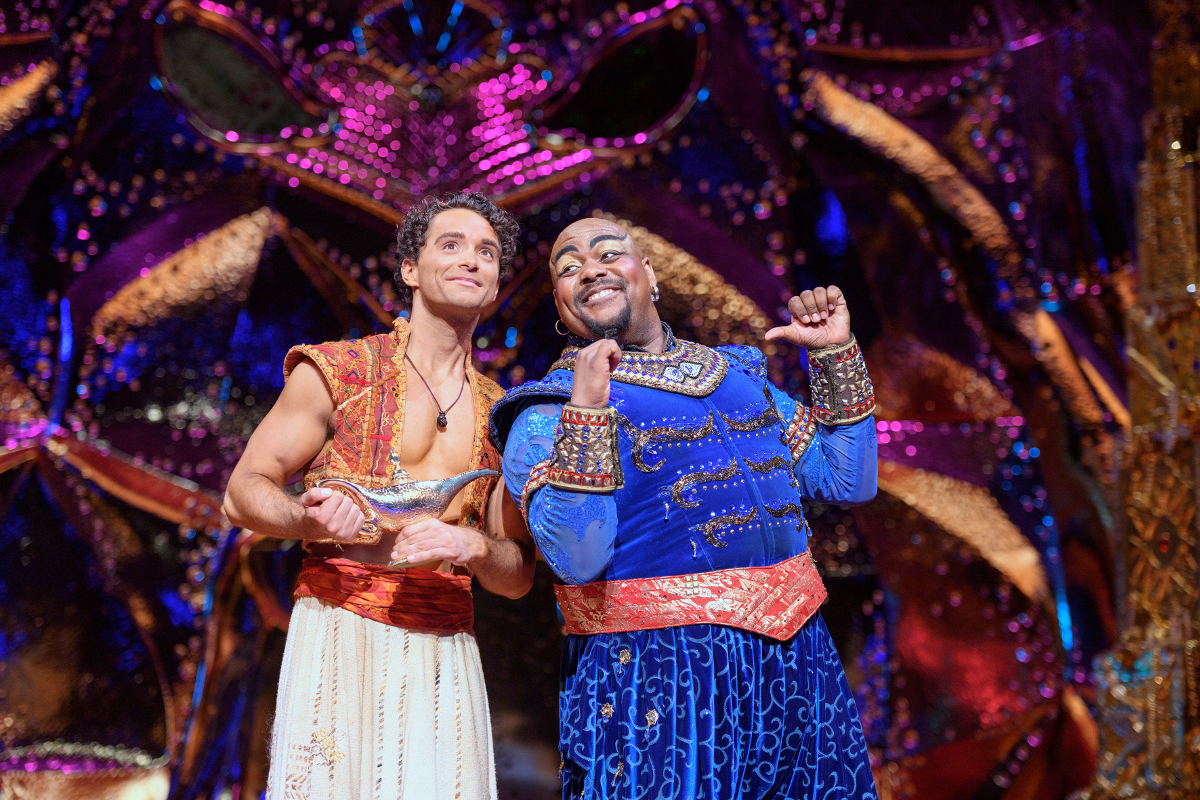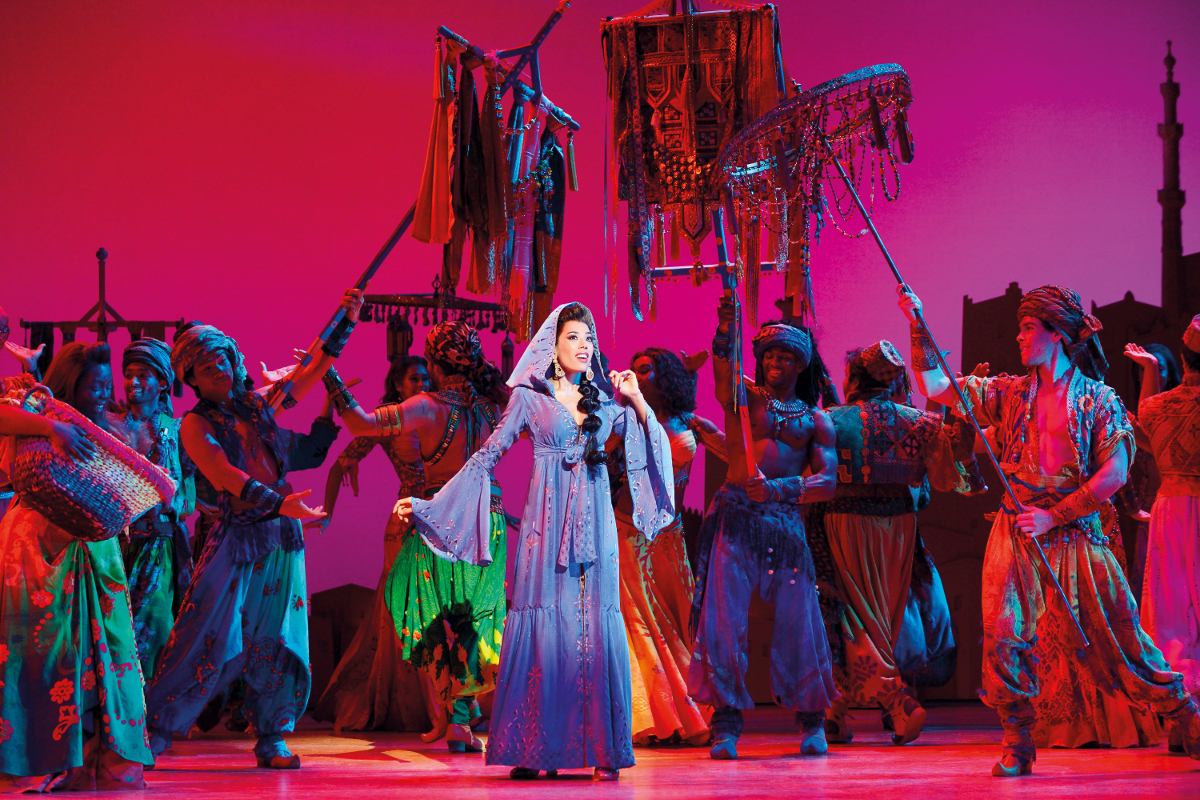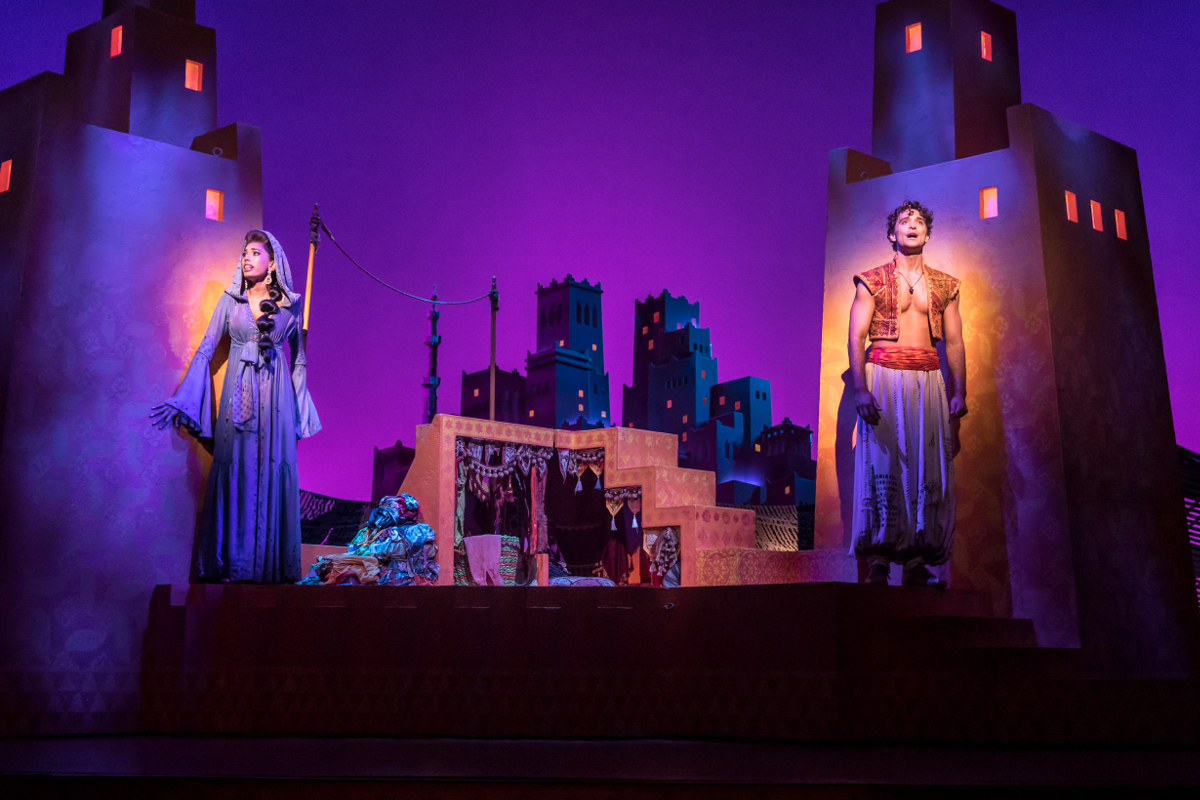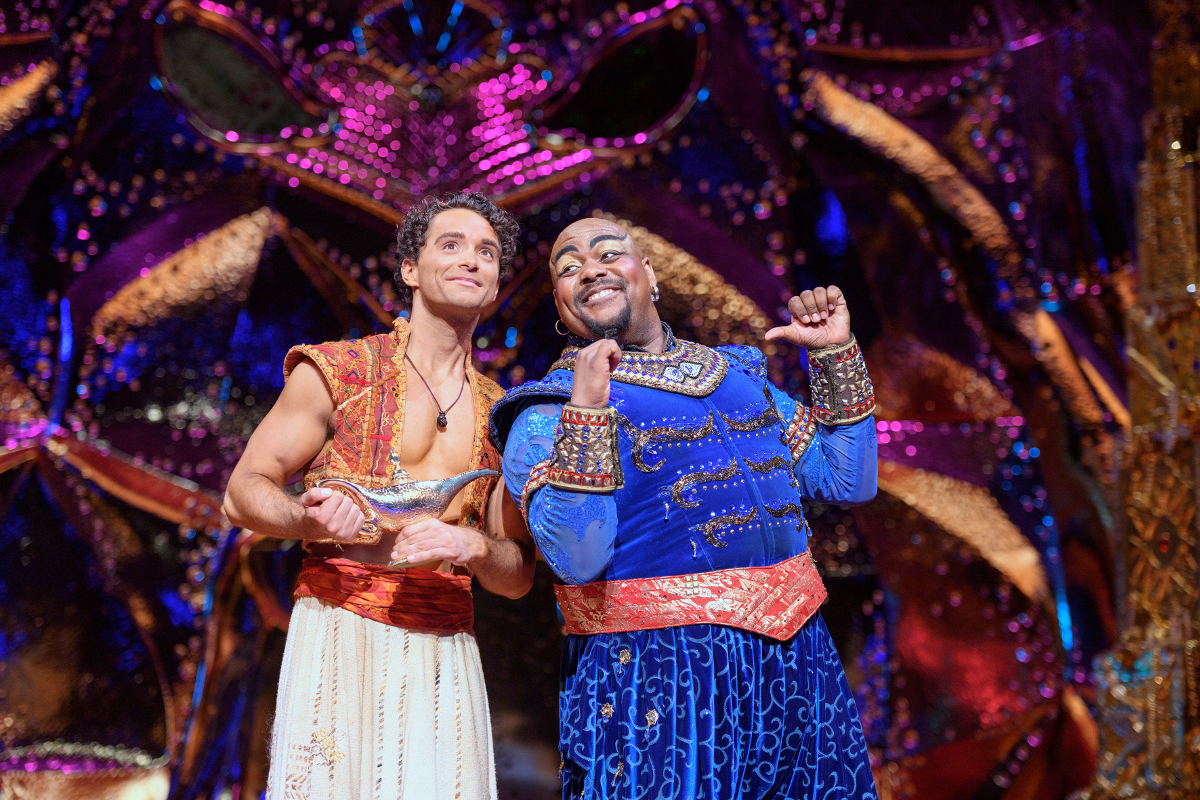 sold out
Aladdin, Prince Edward Theatre, Thurs July 4th 7.30pm, £45.50pp,
Duration : 2hrs 30 mins with one interval
Great savings on these tickets Box office price is £66pp + fees
Available Seats; Dress circle row H 18-21 and J 15-25.
Tickets will be left at your school office for collection. They will NOT be left at the theatre box office.
Contact me with any questions; sian.gwilliam@me.com
Notes; All guests require a ticket, regardless of age. The Producers recommend that all children are 6years +.
Unfortunately, once tickets have been purchased they cannot be exchanged or refunded.
Please note: ALADDIN is recommended for a general audience. As an advisory to adults who might bring young people, Disney recommends ALADDIN for ages 6 and up. Children under the age of 3 will not be admitted into the theatre. All persons aged 16 or under must be accompanied and sat next to the accompanying adult. They may not sit on their own within the auditorium. If children do have separate seats you could be refused entry.
Special FX : The show contains smoke, and fog effects, pyrotechnics, strobe lighting and loud noises.
NOTE : All ticket prices include a small fee to cover the costs of running My Culture Club, and the personal concierge services on offer. At times the event will be refunded if there are not enough club members whom buy tickets. We often need a minimum amount to secure our group discount.
SHOW INFORMATION
As it prepares to celebrate its second birthday in the West End, Disney's Aladdin announces today that fourteen new cast members will be joining the company. Matthew Croke will continue to star in the title role, having joined the company in June 2017, opposite original London cast members Jade Ewen (Jasmine) and Trevor Dion Nicholas (Genie). New cast members include Fred Johanson as Jafar and Julian Capolei as Omar. Original cast member Jermaine Woods will play Iago, having previously covered the role.
Aladdin opened to critical acclaim at the Prince Edward Theatre on 15 June 2016. Tickets are now on sale for performances up to and including 29 September 2018 for individuals and 9 February 2019 for group bookings. For further details please visit www.aladdinthemusical.co.uk
Fred Johanson's previous theatre credits include Pontius Pilate in Jesus Christ Superstar (National and European Tours, Lyceum Theatre, London, Gothenburg Operahouse and Gotalejon Stockhold); Javert in Les Miserables (Malmo Opera House and Copenhangen); Father in Children of Eden (Orebro Pastorat); Jack Favell in Rebecca (Malmo Opera House); Peron in Evita (Malmo Opera House); the title role in The Alchemist(Opera Kristiansun) and Max in Sunset Boulevard (Gothenburg Opera). Fred is also a composer/songwriter and has written his own material as well as writing for other artists including Frida (ABBA), Steve Balsamo, Meja and Jo O'Meara. He wrote a hit single for the Australian Popstars, Scandal'Us, which topped the charts at No.1 for three weeks and went Double Platinum together with the follow-up album that went Platinum.
Jermaine Woods has previously had roles in Bugsy Malone (Lyric Hammersmith); The Lion King (UK Tour and Lyceum Theatre, West End); Coppelia (White Rock Theatre, Hastings) and All England Dance (Peacock Theatre, London). On screen Jermaine has appeared in Born to Shine(ITV/Kewwhizz); CBeebies (CBBC); As the Bell Rings (Disney Channel); Coming Down the Mountain (BBC); Yo Gabba Gabba!; The Fountain; Lewis(ITV); Miss Marple (Granada Television) and The Paul O'Grady Show(Channel 4).
Julian Capolei will make his West End debut as Omar. Previous stage productions include Tommy (UK Tour); Sinbad The Sailor (Theatre Royal Stratford East) and Peter Pan (Derby Theatre).
The full 2018/19 cast will include Koko Basigara, Robertina Bonano, Danny Becker, Angeline Bell, Bianca Cordice, Abigail Climer, Leon Craig, Daniel de Bourg, Nolan Edwards, Melanie Elizabeth, Nordine Ezzahr, Antony Hewitt, Irvine Iqbal, Blythe Jandoo, Abigail Johnson,Travis Kerry,Dann Kharsa, Victoria Layzell, Mitch Leow, Oliver Lidert, Phil Mennell, Richard Murphy, Ian Oswald, Tarisha Rommick, Kyle Seeley, Dominic Sibanda, Ricardo Spriggs, Joshua Steel, Kevin Stephen-Jones, Kayleigh Thandani, Justin Thomas, Damien Winchester andNiko Wirachman.
Aladdin features the timeless songs from the 1992 animated film as well as new music written by Tony®, Olivier© and eight-time Academy Award winner Alan Menken (Beauty and the Beast, Newsies, Little Shop Of Horrors). With lyrics from Olivier Award and two-time Oscar® winner Howard Ashman (Beauty and the Beast, The Little Mermaid), three-time Tony and Olivier Award, three-time Oscar winner Tim Rice (Evita, Aida), and four-time Tony Award nominee Chad Beguelin (The Wedding Singer), and a book by Beguelin, Aladdin is directed and choreographed by Tony and Olivier Award winner Casey Nicholaw (The Book of Mormon).
Now in its fifth record-breaking year on Broadway at the New Amsterdam Theater, Aladdin's global presence has grown to six productions on four continents, and it has been seen by more than 7.2 million people to date.The show opened at Tokyo's Dentsu Shiki Theatre Umi in May 2015, had its European premiere in December 2015 at the Stage Theatre Neue Flora, Hamburg, began performances in August 2016 in Australia and launched its North American tour in Chicago in April 2017.
Aladdin is designed by Olivier and seven-time Tony-winning scenic designer Bob Crowley, five-time Tony-winning lighting designer Natasha Katz, Olivier and two-time Tony-winning costume designer Gregg Barnes and sound designer Ken Travis. Casting is by Jill Green CDG.
The production team also includes illusion designer Jim Steinmeyer, hair designer Josh Marquette and makeup designer Milagros Medina-Cerdeira. The music team is headed by music supervisor and music director Michael Kosarin, who also created the vocal and incidental music arrangements, joined by orchestrator Danny Troob and dance music arranger Glen Kelly.