And Juliet £35pp (Save £50), Wednesday 27th November, 7.30pm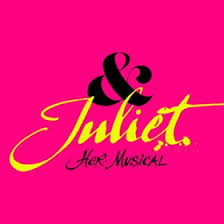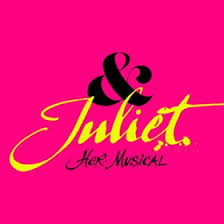 sold out
And Juliet £35pp (Save £50), Wednesday 27th November, 7.30pm
"Romeo & Juliet final scene. Juliet picks up the dagger and….gets a life".
SEATS AVAILABLE (seating plan available if you click through the photos)
STALLS ROWS, H,L, M, N
Your ticket is discounted for a group rate. Full price tickets are £87.60pp
Contact sian.gwilliam@me.com with any questions about your booking, or contact your group leader or school PTA contact.
Please check the theatre website for details of the cast playing at the time of booking for your chosen dates. If parents are sending children, they must check that the show is suitable for their child, and read the guidelines from the Producers. The school, nor My Culture Club can take any responsibility for children travelling to or during the event.
Please make sure the ticket holder is accompanied by an adult. The school, or MyCultureClub take no responsibility for safeguarding of children at events.