BIG the Musical £45, Thursday 17th October, 7.30pm, Dominion Theatre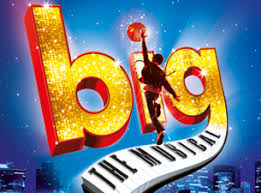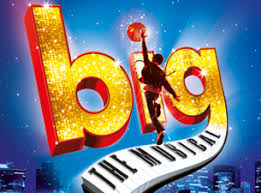 BIG the Musical £45, Thursday 17th October, 7.30pm, Dominion Theatre
Book by May 1st - this is running for 9 weeks only
Seats Available STALLS ROW N & O seats 3-12
All ticket prices include a service charge fee to cover the costs of running My Culture Club, and the personal concierge services on offer. Contact sian,gwilliam@me.com with any questions.
Jay McGuinness will star in the West End premiere of Big The Musical, which opens at the Dominion Theatre this autumn.
The Strictly Come Dancing winner and former singer in The Wanted will play Josh Baskin in the musical stage adaptation of the classic 1980s Tom Hanks film 'Big'.
The musical tells the story of Josh Baskin, a 12-year-old boy who hates being little, until one night at the carnival the mysterious Zoltar arcade machine grants his wish to be big – and he wakes up as an adult. Comedy and fun ensues in this much loved story.
McGuiness previously starred in the European and UK tour of Big The Musical alongside Diana Vickers, Gary Wilmot and The Hoosiers' Irwin Sparkes.
Jay McGuiness is currently starring in the West End production of Rip It Up, with Strictly contestants Aston Merrygold (JLS), Harry Judd (McFly) and Olympic champion Louis Smith.
PLEASE NOTE: The seating plans are not accurate representations of the auditorium. While we try to ensure they are as close to the actual theatre plan as possible we cannot guarantee they are a true representation. Customers with specific requirements are advised to contact me prior to booking to avoid any confusion.