Skateboarding Birthday Parties (Age 5 - 14)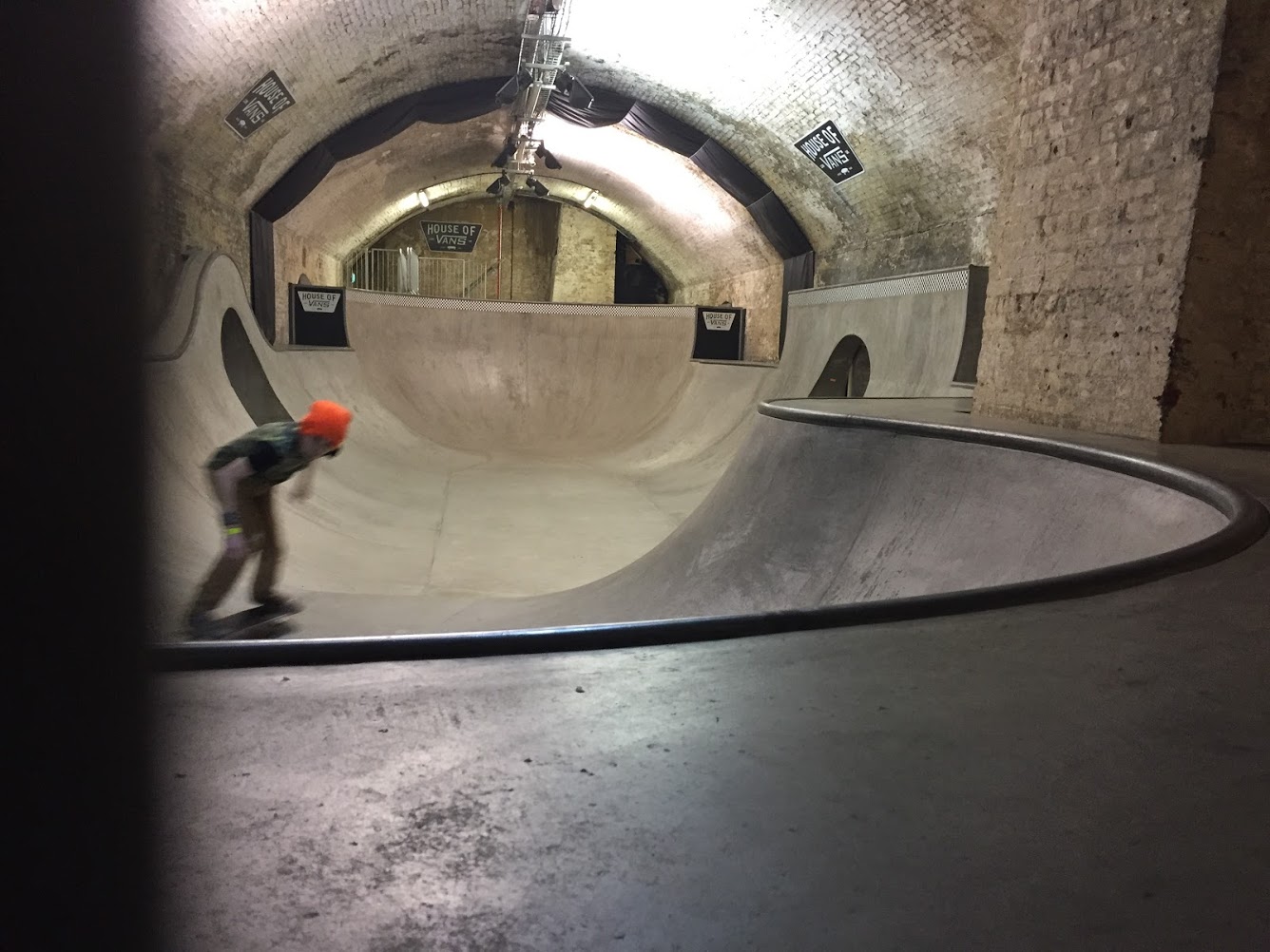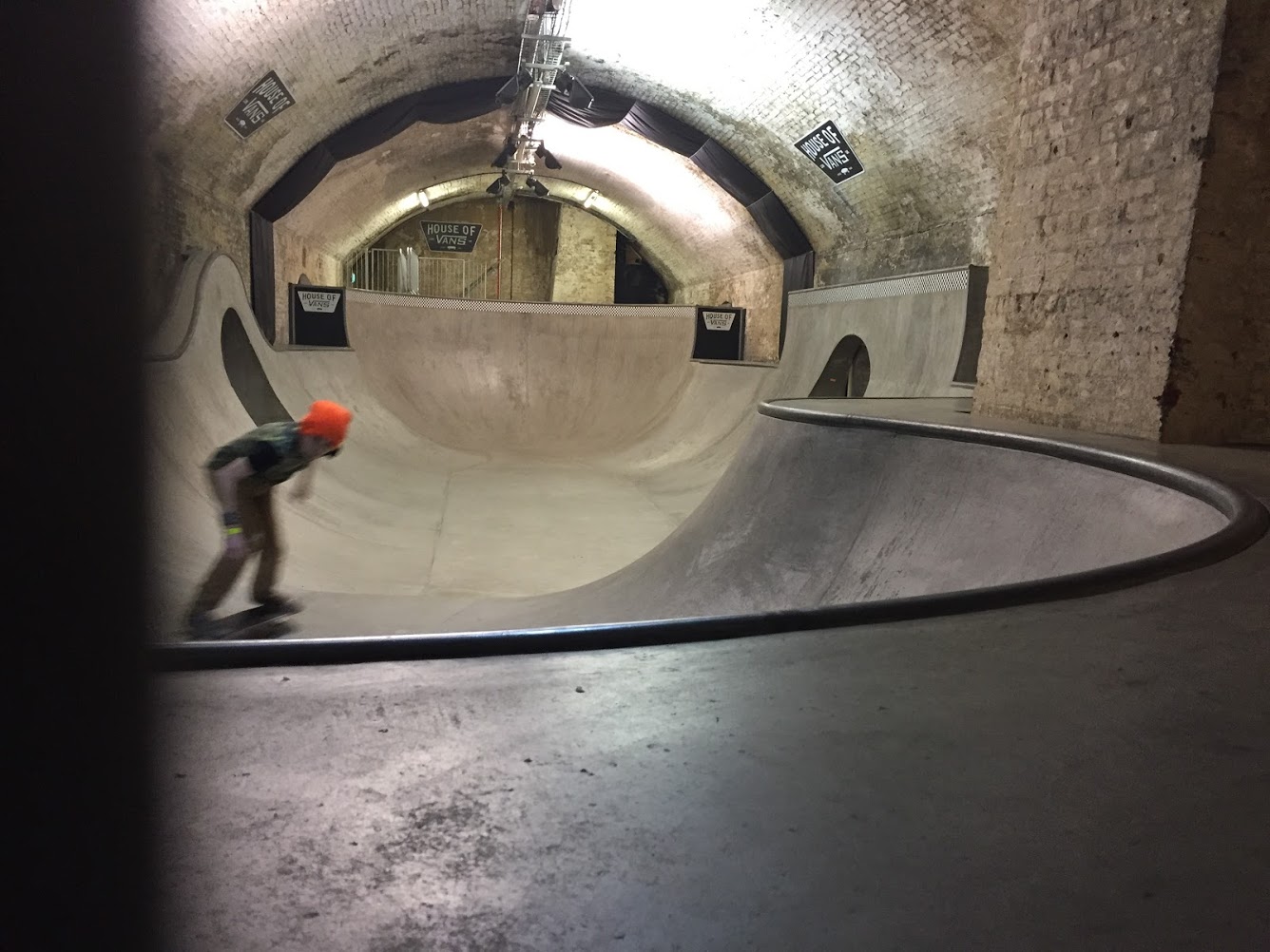 Skateboarding Birthday Parties (Age 5 - 14)
1 hour party - £325 up to 18 children (2 instructors)
£18.05 per child
Children learn pushing off, turning, going down the ramp (good for ramp position) and a couple of skateboard tricks.
1.5 hour party - £350 up to 24 children (3 instructors)
£14.58 per child
Children learn all of the above, and there is also time for skateboard games.
2 hour party - £400 up to 30 children (4 instructors)
£13.33 per child
Children learn all of the above, plus skateboarding party games, and can learn tricks with equipment such as the grind rail and quarter pipe.
Instructors tailor the birthday parties to the ability levels of the children to the rate at which they progress.
It means both skilled and beginners can benefit and develop at their own rate without keeping up with any schedule, making it a lot of fun.
Venue near you or at Westway Sport Centre - W10 6RP
All equipment provided including elbow, knee and wrist pads, helmet and skateboard
You get a customised email able party invite
Additional options; party video, party bags, party room and cake
The longest part of the party is putting all the pads on so we would suggest children arrive 15 minutes before to get padded up and then you will be able to make use of the full time of the party.
10% of all little boarders holiday courses for party guests
Contact sian.gwilliam@me.com to discuss availability and your party details
VENUE
They have their own venue Westway Sport Centre, which works really well because it is undercover which means the party doesn't become weather dependent. Not only has it got a great size court, it has a party room which parents enjoy using after the party. This is a separate booking with additional costings.
PARTY ROOM
If you would like to continue after the activities the Westway have a party room which charges £30 p/hour (although with their changes of policy it is tricky to book during 12 – 5pm). There is a church hall across the road from the Westway Sport Centre and they charge £38 for the 2 hour hire.
PARTY BAGS
You also get a great party bag which includes a tech deck; skateboard eraser and skateboard stickers!
CAKE
There is a professional cake maker in the team who can 'whip up' the perfect cake. She can make a skateboarding cake, or any other design. She recently made a One Direction cake which was amazing! You can also order handmade skateboard cupcakes! -- ask Sian to arrange,
What is a skateboarding party?
Our skateboarding party is a fun activity for children aged 5-14 years old.
With our highly trained tutors we aim to teach kids the basics of skateboarding, whilst allowing them to learn skilful tricks, and maintain an interest in a type of exercise that is fun to do.
Where are skateboarding parties located?
Westway Sport Centre - 1 Crowthorne Road, London W10 6RP
is situated in West London. The courts are undercover and the Westway Sport Centre has two excellent party rooms if required afterwards (at an additional charge).
What if I'm a beginner?
Our tutors tailor the party to the ability levels of the children involved and to the rate at which they progress. It means both skilled and beginners can benefit and develop at their own rate without keeping up with any schedule. Furthermore because the equipment is portable we are not weather dependable thus keeping all the ramps dry and safe for the novice skateboarders to skate on.
How is the skateboarding party structured?
Our Skateboarding instructors arrive 20 minutes early to set up the ramps and have the protective gear ready for when the children arrive.
Once all the guests have arrived we will kit them out with helmets, wrist, knee and arm pads on and give them a skateboard.
They are put into groups and allocated a tutor based on the child's ability. It is then serious fun. The tutors will show the children how to get on and off the board, half pipe and roll stop as well as other cool tricks! *
* tricks taught are dependent on the child's ability
What do the children need to bring with them?
We do recommend suitable clothing - T-shirts, lose fitting jeans and baggy jumper are usually the best and comfortable trainers.
Are all tutors trained and DBS checked?
Yes all tutors are trained to teach skateboarding, there will be first aid trained staff on site, and all members of staff are DBS checked. As part of our training, all staff have completed a Safeguarding Course. We take the welfare of your child very seriously!
Westway Sport Centre - map
1 Crowthorne Road
London W10 6RP
Parking
The car parking is in the Centre's own underground car park and run by Euro Car Parks.
Prices as follows: 0-2 hours £1.50, 2-3 hours £2.50